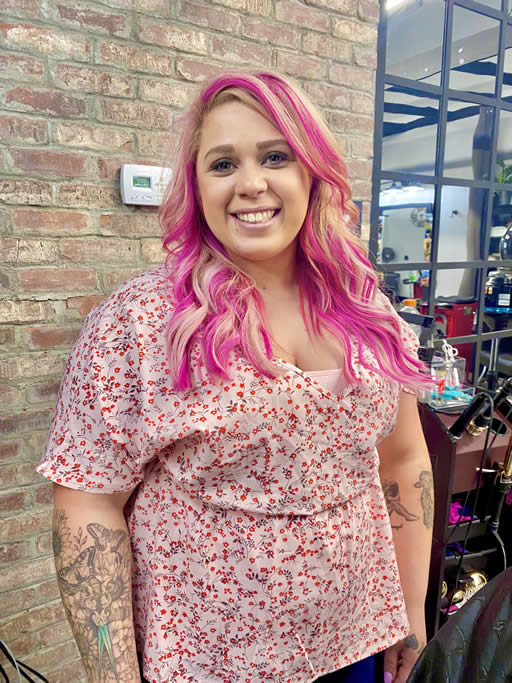 Elizabeth
"It's not about what it is, it's about what it can become!" -The Lorax
My name is Elizabeth Allen, I have been doing hair since 2015. I love my career so much, sometimes it amazes me that I have been in the industry for this long. I honestly forget that I am at work because I enjoy what I do! I am a mother to a beautiful little boy. We recently moved back to the Georgia mountains from Royston, Ga. I am originally from Hayesville, NC.
I truly enjoy all aspects of this industry, but if I had to choose, I would say Coloring, and all types of Extensions are my favorite. I am excited to be a part of this amazing team of stylists and excited to meet new faces!
I get super excited to get to know every client who sits in my chair. Hair has always been a passion of mine. I love getting to create beautiful colors and styles that will give smiles and confidence to my clients. I do keep up with the latest trends and styles and education. I always say "it's a good day if you get to learn something new!" We are never too old to continue learning and polishing our skills for our clients.
Request an appointment