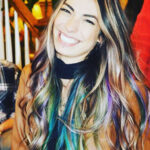 Tai
Tai. I'm Tai! I am a San Diego native, but have lived in the North Georgia mountains for 14 years. I am a Certified Color Specialist, also a traveling educator …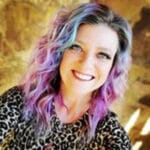 Colleen
My name is Colleen. I'm a wife to an amazing husband of 17 years and a mom to the best 16 year old boy we could ask for. We moved here 5 years ago from …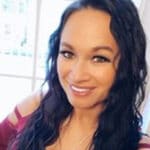 Danielle
Born in Vancouver Canada. Moved to Florida at 4 years old, then moved to Ellijay in 2017. I took cosmetology when I was in high school at the college …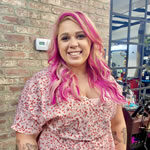 Elizabeth
My name is Elizabeth Allen, I have been doing hair since 2015. I love my career so much, sometimes it amazes me that I have been in the industry …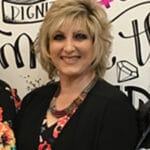 Sheila
I'm Sheila Taylor , I moved here from Tampa Florida in 2018. It was always a dream of mine to live in the mountains. I have been a hairstylist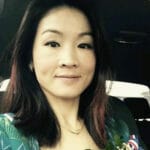 Ping
Hi, I'm Ping and I am very excited to be offering my experience of services at Art Works Salon and Day Spa, an amazing place for people and patrons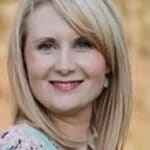 Lori
Hi, I'm Lori! I have been in the beauty industry for 17 years. I began my career in Hawaii back in 2003 where I attended Hollywood Beauty College
What Our Clients Are Saying …
I absolutely love this salon and it's staff! I always see Tori when I go here. I have also seen Colleen and Danielle and they were just as amazing! The products they use are another reason why I keep coming back. They are all organic and vegan and make my hair feel so healthy even months after my visits. I would highly recommend this salon to anyone who is looking!

I finally got to have my hair cut & colored by Masterful Artist, Tai, yesterday. What a treat to be in her beautiful new location. Every detail of the Salon shows Tai & Rusty's creativity and eye for design & comfort. As always, I received an amazing cut & color but with the added bonus of touring the new salon with all its amenities and beautiful, peaceful massage & facial space!
I'm a new client of Tai's and I have to say she worked a miracle on my hair! I had to wait a couple of months for her to work me into her schedule but it was well worth the wait. When I was at the salon I had one on one time with Tai. She devoted her time to me and me only. I really liked that. When she turned me around so I could look at the finished product I had the biggest smile on my face!! My cut and color was amazing! It made me look and feel younger. I couldn't wait to show my family and friends. I would recommend Tai at Art Works to anyone.
Well, to anyone looking for a stylist, nail technician or someone who is awesome at hair color, I recommend Colleen very highly!!  She's done my hair and nails for quite awhile now, and I get lots of compliments!! 
Colleen is an amazing stylist/nail technician and I highly recommend her!! I get so many compliments on my cut and especially my color!  Not only is she very talented, she's great to talk to and creates a wonderful experience!! 
Call for an Appointment (706)635-2781