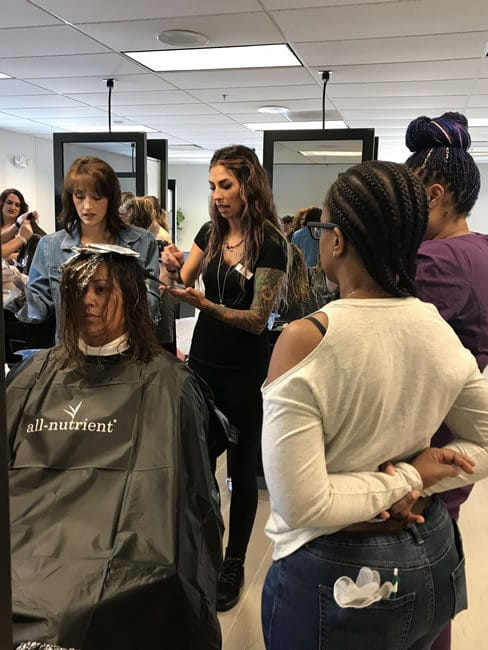 Art Works
Art Works Salon and Day Spa is the newest, most up-to-date salon in the North Georgia Mountain area, opening in December of 2020. Our team specializes in trendy Color Services, Cuts / Hairstyles, Color-Corrections, even Perms. Art Works also provides all types of Skin Care Services, Hot Stone Treatments, Brow Microblading, Lash Extensions and more.
All of our staff members have consistently taken continued education courses throughout their career, leading them to be the successful Artists they are today.
How We're Different
Art Works Salon and Day Spa uses All-Organic Color, Perm Solutions, Hair Products, Skin Care and Make-Up. We promise to give you the best quality that organic beauty has to offer. We have both luxury organic products, along with cost-efficient organic products in order to accommodate any client.
Our Product lines include Aveda, All-Nutrient, Thrix, and Image Skin Care. Our Artists are in a pro-active education environment, and are required to take continued training on a regular basis from a plethora of masters of our industry.
Also, both Aveda and All-Nutrient provide online and private education unprecedented by most other organic lines, and are two of the earliest companies who began the fundamentals of the Organic Lifestyle movement and were "Go-Green" before "Go-Green" was sought after.