Experience the art and science of pure flower and plant essences with Aveda. Our energizing products are transforming the hair care and skin care landscape with powerful essential oils and are formulated to minimize impact on the environment. Restore strength and vitality to your hair, balance the natural oils in your skin and soothe your senses with therapeutic aromas. In addition to nourishing your body with our plant-based products, we invite you to visit one of our many salons, spas and experience centers. You'll discover a place of relaxation and escape, enriched by our mission to respect the Earth.
THE BEST CURLY HAIR PRODUCTS …
Aveda Global Artistic Director Ricardo Dinis for Haircutting answers some of our top guest questions about caring for curly hairstyles, including the best curly hair products to tame frizz, how to maintain scalp health and the best products to increase hair moisture.
HOW TO KNOW IF YOUR HAIR IS DRY OR DAMAGED …
Allie Hamill, Technical Education Specialist at Aveda, explains how to know whether your hair is dry or damaged with tips on how to treat dry hair. She explains some of the factors that lead to dry or frizzy hair and discusses Aveda's solutions for Dry Hair, including the new nutriplenish™ line for superfood-infused hydration.
HOW TO TREAT DAMAGED HAIR …
Aveda Artist Eva Van Anglen explains some of the causes of hair damage, such as chemical and bleached hair damage as well
as hair damaged by heat. Ava also provides tip on repairing hair damage using Aveda's best selling damage remedy™ line as well as our professional in-salon treatments.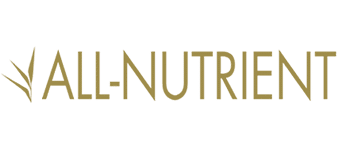 Back in 1984, before being eco-friendly was "trendy", before the organic movement became "a thing", we believed in being green. Founded on the principles of research, sustainability, and quality without cruelty our company was born. Deeply rooted in the community of Manchester, NH, we have proudly manufactured our products for over 34 years. And in a timeless revolution towards green innovation, we continue to push the boundaries of earth-friendly technology to lead our industry. This is our story. We are All-Nutrient.
All-Nutrient Fashionizers Formula …
This striking look comes from All-Nutrient's Hello Spring Collection. This formula features All-Nutrient's Fashionizers vivid colors with All-Nutrient's Professional Cream color line. Learn color placement and how to achieve some bright berry reds as cool purple tones compliment and balance for a fashion forward look.
Lightener Control …
Don't just lighten the hair…reconstruct WHILE you lighten with All-Nutrient's Lightener Control.
Choose Love, Beauty and Simplicity
Be kind to your hair and be kind to the planet. Experience color that restores with botanicals that out perform petroleum alternatives.
Call for an Appointment (706)635-2781