Request an Appointment (706)635-2781
Art Works Experts …
Art Works Salon and Day Spa is the newest, most up-to-date salon in the North Georgia Mountain area, opening in December of 2020. Our team specializes in trendy Color Services, Cuts/ Hairstyles, Color-Corrections, even Perms. Art Works also provides all types of Skin Care Services, Hot Stone Treatments, Brow Microblading, Lash Extensions and more.
All of our staff members have consistently taken continued education courses throughout their career, leading them to be the successful Artists they are today. COVID has not stopped our constant learning. Online educators provide amazing live, interactive classes to keep us growing and evolving even through this difficult time.
Sanitation and the safety of our clients and staff is a top priority in Art Works. All stations are over 6 feet apart. Staff members are required to wear masks. All items/equipment is sanitized between each client. Read More About Us …
At Art Works, It's About You.
At Art Works Salon, it is not about us … it's about you. The world outside can be a crazy place. It can be tough to find space to slow down. To relax. To rejuvenate. What if this place—your place—was right around the corner in Ellijay? Art Works is a hidden retreat where you can relax that is imbued with city charm, personality and warmth. Where you can find your center, breathe deeply, and get pampered.
The environment we've created at Art Works is simply different than what you're probably used to. It's a comfortable, carefree atmosphere that's ran by seasoned professionals who love what they do and where they work. We want your experience at Art Works Salon and Spa to be fun and invigorating as opposed to the tedious and rushed feeling you may have elsewhere.
Art Works has curated all of the area's best and brightest artists, ensuring services of the utmost quality for all patrons. This well rounded team of Master Stylists, Colorists, Nail Technician, and Spa/Skin Care Specialist have the talent to please anyone and everyone.
Our Artists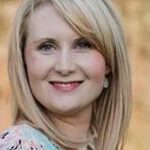 Lori
Asst. Manager
Hi, I'm Lori! I have been in the beauty industry for 17 years. I began my career in Hawaii back in 2003 where I attended Hollywood Beauty College.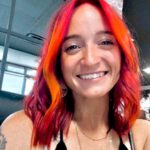 Anna
Client/Floor Manager
MEET ANNA. Anna is our full-time Front Desk/Floor manager. She is our customer service guru, who also has a multi-faceted list of helpful qualities. an!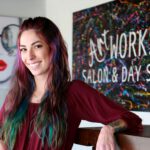 Tai
Owner
Tai. I'm Tai! I am a San Diego native, but have lived in the North Georgia mountains since 2008. I am a Certified Color Specialist, also a traveling educator …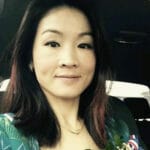 Ping
Esthetician
Hi, I'm Ping and I am very excited to Ping is our skin care and beauty specialist at Art Works. She has been a licensed Esthetician for 7 years …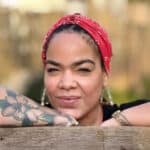 Jen
Artists
Jen Malave' is a 2021 Emmy Nominated Hair + Makeup artist with over 20 years in the industry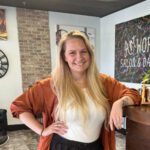 Chelci
Artist
Chelci is a lifelong local of Ellijay, and is our newest, fresh-faced and talented stylist!
What Our Clients Are Saying …
I absolutely love this salon and it's staff! I always see Tori when I go here. I have also seen Colleen and Danielle and they were just as amazing! The products they use are another reason why I keep coming back. They are all organic and vegan and make my hair feel so healthy even months after my visits. I would highly recommend this salon to anyone who is looking!

I finally got to have my hair cut & colored by Masterful Artist, Tai, yesterday. What a treat to be in her beautiful new location. Every detail of the Salon shows Tai & Rusty's creativity and eye for design & comfort. As always, I received an amazing cut & color but with the added bonus of touring the new salon with all its amenities and beautiful, peaceful massage & facial space!
I'm a new client of Tai's and I have to say she worked a miracle on my hair! I had to wait a couple of months for her to work me into her schedule but it was well worth the wait. When I was at the salon I had one on one time with Tai. She devoted her time to me and me only. I really liked that. When she turned me around so I could look at the finished product I had the biggest smile on my face!! My cut and color was amazing! It made me look and feel younger. I couldn't wait to show my family and friends. I would recommend Tai at Art Works to anyone.
Well, to anyone looking for a stylist, nail technician or someone who is awesome at hair color, I recommend Artworks highly!!  She's done my hair and nails for quite awhile now, and I get lots of compliments!! 
Artworks are amazing stylist/nail technicians and I highly recommend them!! I get so many compliments on my cut and especially my color!  Not only is she very talented, she's great to talk to and creates a wonderful experience!! 
Great Service. I love the friendly atmosphere all the stylist are really talented. I use Tai and she continues to give me the best cuts for my thinning hair. My husband loves the way she cuts his also, and they sell great products.
Tai and her new salon are both incredible. She truly listens to what you want and takes great pride in her work. Her new space is awesome and the rest of the staff at Art Works are kind, fun, and friendly. It's an overall great, relaxing, fun salon experience. I can't wait to go back.
Call Today for an Appointment
(706) 635-2781