Colleen is top notch.
This salon is absolutely stunning, professional, and has comfortable complete services. The girls are not just talented but friendly. Colleen is top notch. She has been doing my for atleast 5 years now. No easy task since it is very long. Not only is she incredible at all facets, but now is my friend. I can not say enough about them all. This will be a successful venture for sure. Thank You Melinda Koch
Melinda Kelly-Koch
Love love love it here!
Love love love it here! Colleen is amazing! I always leave looking better than when I came in. She's helped me through ALL my hair transitions. I can't wait to see them grow!
Brandy Dantin
She always goes above and beyond!
Colleen has been my stylist for two years and I absolutely adore her ! She always goes above and beyond for her clients . The salon's atmosphere is warm and friendly with the best stylist in town!
Crystal Nadolski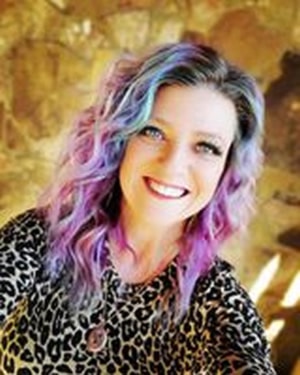 Colleen
Colleen: Hi. My name is Colleen. I'm a wife to an amazing husband of 17 years and a mom to the best 16 year old boy we could ask for.
We moved here 5 years ago from Florida and wouldn't trade this sweet little town for anything. I love all things outdoors, anything and everything crafty and being with my boys as much as possible. I've been a nail technician for 26 years.
My specialty is acrylics but I love everything about nails and try to keep up with all the new trends. Especially the art! I've also been a hair stylist for 11 years and have enjoyed every minute.
Being able to go to hair shows and learn all the new techniques, styles and trends never gets old! I love all things creative and colorful! Every day is something different which keeps this a forever exciting career!
Request an appointment